Sapa Classictours - 3 days 4 nights
TOUR INFORMATION
Route
Hanoi – Lao Cai - Sapa - Suoi Ho - Ma Tra - Ta Phin - Trung Chai - Sapa - Y Linh Ho - Lao Chai - Ta Van - Ta Van - Lao Cai - Hanoi
Description:

Sapa is rich of culture of different ethnic minorities group living here for centuries. Each group has settled in the different geographical location. You will know who are living in the North and the South of Sapa in this option.


Itinerary:

20:00 - The Chapatravel staff will pick up you from your hotel in the Old Quarter streets and transfer to the Hanoi train station for boarding at 10:00 pm. You will be in shared AC soft sleeper cabins of 4 people to travel to Lao Cai city. The Chapa Express train staff will help you to check in the right cabin on the train.
22:00 - Train departs. Sleeping on the train.
Day 1: Lao Cai - Sapa - Suoi Ho - Ma Tra - Ta Phin (B,L,D)
6:10 - Arriving in Lao Cai train station. You will be picked up by our staff and walked to Chapa Lounge Restaurant. You can store the luggages, take a shower and have breakfast here. Then you will be transferred to Sapa town for trekking.
9:00 - Reaching to Sapa, you will be dropped in Sapa market, walk around the market to discover how the local people do business with a lot of different kinds of fresh vegetable, meat, fruits, etc on the first floor. You should walk up to the second floor to visit the small shop of local women who are Black Hmong, Red Dao, Tay, Dzay people who are living in the villages surrounding Sapa town. They sell many different types of colorful handicraft products which made by themselves.
Leaving the market behide, you will trek toward to Suoi Ho village – the home of Black Hmong people which is about 3 km far from the Sapa center. From here you can enjoy stunning views of rice terraces, and also have the opportunity to see some of the animals working on the field with the local people.
Continuing on to Matra village you will come across the impressive ruins of a nunnery (or convent), often misconceived to be a monastery, dating back to the French occupation in the early 1900s.
The next stop is the village of Ta Phin where you will be able to meet both Hmong and Red Dao minorities. You will have a chance to hands on some handicraft activities such as: batik on the cloth by beewax, emboidery, etc while wait the host of workshop cooking your delicous lunch.
In the afternoon, you will continue the trek to the homestay of Red Dao people. The Red Dao are known for their expertise in herbal medicine as well as usage of plants from the land to treat many illnesses. You will be welcomed into the home of the Red Dao family, where dinner will be cooked on an open fire. You can soak your body in a herbal bath and sleep soundly enjoying the serenity of sleeping out in the mountains.
Have dinner with the host and spend the night here.
Day 2: Ta Phin - Trung Chai - Sapa (B, L, D)

A beautiful day starting as the resident rooster will kindly let you know it's time to get up… and if that doesn't rouse you, maybe the pigs asking for their food will.
After breakfast you will begin your trek to Trung Chai Village, with a choice of routes depending on the weather and your preferences. Trung Chai is home to Red Dao and Hmong minorities, and they have chosen a location with an exceptional landscape!
You will be provided with a picnic lunch on route to the village and upon arrival to Trung Chai there will be transport back to Sapa Town.
Sleeping at a hotel in Sapa town.
Day 3: Sapa - Y Linh Ho - Lao Chai - Ta Van - Ta Van - Lao Cai - Hanoi (B,L,D)

We start the day trekking through the beautiful Muong Hoa Valley to Y Linh Ho village, home to Black Hmong minorities. Weather permitting you will enjoy stunning views across the valley with mountains and rice terraces as far as the eyes can see. Next on the route is a stop at Lao Chai, an established Hmong minority village which has been inhabited for centuries. Here you will have the opportunity to see the products of this minority at its best with hereditary rice terraces, homes and a vibrant community.
Continuing on to Ta Van Village you will visit the Giay minority people. This group traditionally fished for a living and as a result established themselves close to rivers. You will learn how different in traditional culture and daily lives between Hmong and Giay people rom your guide. Arriving here, you will have time to enjoy the breathtaking panoramic views of terraced valley farms and moutains as well.
Transport will be waiting in Ta Van to take you back to Sapa.
17:00 - The shuttle bus will transfer you from Sapa town to Chapa Lounge Restaurant where you can take a shower, reback your luggages, have dinner and wait for the train's departure time.
Night 4: Lao Cai - Hanoi
21:00 - Getting on the train toward to Hanoi. The tour ends!
Price:
Price per person in US$

1 pax
2 pax
3 pax
4 pax
5 pax
6 - 10 pax
$429
$287
$260
$232
$227
$213
Tour price included:Tour price excluded:
Travel insurance
Drinks &Personal expenses
IN SAME CATEGORY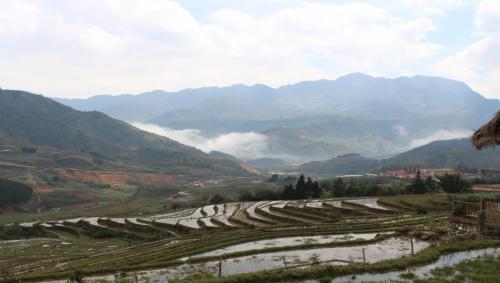 VISIT INDOCHINA ROOFTOP AND Hill trible VILLAGES – 2 days 3 nights
DETAILS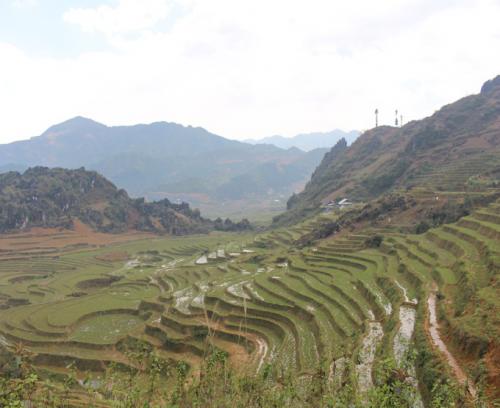 Sapa Classictours - 3 days 4 nights
DETAILS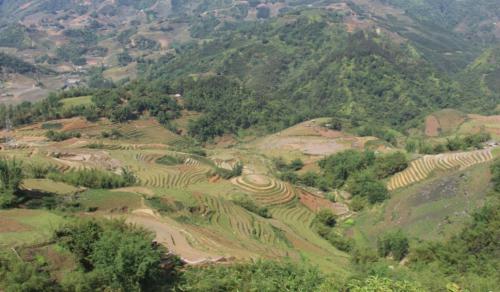 Sapa Classic package tour - 2 days 3 nights
DETAILS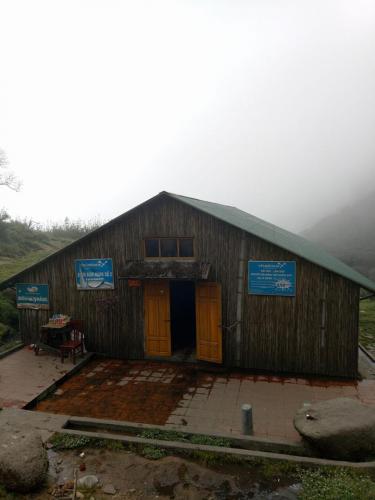 CONQUER THE MOUNT FANSIPAN – 3.143M - 2 days 3 nights
DETAILS