HOME
> NORTHWEST & NORTHEAST TOURS
Mu Cang Chai trekking & motorbike tour to Khau Pha Pass - 2 days 3 nights
TOUR INFORMATION
Route
Hanoi - Mu Cang Chai - La Pan Tan village - Khau Pha Pass - Tu Le - Hanoi
Hight light
Rassberry field, Khau Pha Pass, ethnic groups
Description:

Mu Cang Chai is famous destination for a Parachute Jumping Competition holding every year in October. It is also famous for the beauty of " Rassberry" rice field, Khau Pha Pass, cool weather and the ethnic groups. This option is designed for you to see the highlights of Mu Cang Chai.
Code: MCC3D
Distance:
Grade: Easy - Medium
Hight light: Rassberry field, Khau Pha Pass, ethnic groups
Hanoi - Mu Cang Chai - La Pan Tan village - Khau Pha Pass - Tu Le - Hanoi
Itinerary:
Night 1: Hanoi – Mu Cang Chai
17:00 - A taxi will pick you up from our office at No 18 Hang Muoi street in Hanoi Old Quarter to My Dinh bus station to get on the night bus to Mu Cang Chai district.
19:00 - The sleeper bus will depart.
Day 1: Motorbike tour to visit La Pan Tan – Khau Pha – Lim Thai – Lim Mong – Sa Sang – La Pan Tan (B,L,D) – 90km

2:30am: Your bus arrives in Nga Ba Kim, Mu Cang Chai district. The homestay host will pick you up and take you to their homestay in La Pan Tan village. There you will have the nicest views of rice terraced field in Mu Cang Chai. Check in and take a rest until 7am. Then you will have breakfast at homestay and get ready for the tour.
9:00 - Motorbike Taxi driver (Xe Ôm) will transfer you from homestay to the highest point of Khau Pha Pass. You will take highway No 32 route, which is highly picturesque. Here you will take all the views of rice terraced field of Tu Le valley. A Parachute Jumping Competition is held here every year in October.
The Khau Pha Pass with 30km is the longest and most arduous pass on the high way No 32. Khau Pha Pass is also called "Hevean Gate".
After taking the spectacular view of terraced fields connecting each other into a giant basin, we will trek down the mountain following a small trail towards Trong Tong and Lim Mong villages. These villages are home to Flower Hmong people. Take your time to visit a Mong family here to know more about their culture and customs. Continuing the trek, we will reach to Lim Thai village where the Thai people live. Here you will find an entirely different worlds of distinct cultures, costumes and customs of Flower Mong and Thai people.
At noon time, you will arrive in Tu Le village where you will be served a lunch in a local restaurant. You will get to sample special food such as sticky rice, pork from black pigs, vegetable etc.
In the afternoon, you will walk around to visit the rice field of Thai People in Tu Le village. You will also visit the Fairy Cave which is very famous in this area for its beauty.
Take a bath in the hot spring as this will be one of the most prominent highlights of your tour. You can also choose to do it before driving back to the homestay in La Pan Tan village by motorbikes.

Day 2: La Pan Tan – Ta Chi Lu – Pu Nhu – La Pan Tan (B,L,D) – 16km

9:00 - The trek will start from homestay in La Pan Tan village. The first stop is a small museum of Flower Hmong where you will see some traditional cultural products of local people in this area. The tour guide will provide you some interesting information about them. Then you will walk through the forest to Ta Chi Lu village where you will stop for lunch. While the tour guide is preparing the lunch, you can enjoy the nice view of mountain range covered by the white clouds, rice terraced field in the valley, etc.
Trekking down the mountain toward to Pu Nhu, you will be pleasantly surprised with the beauty of rice paddy called "Golden Rasberry" which was created by the clever handof highland people and nature.
This area and De Xu Phinh commune, Che Cu Nha commune have been classified as national beauty. These are the pride of Mu Cang Chai district as well as Yen Bai province. Continue trekking along Pu Nhu to Highway No 32 and return to La Pan Tan by motorbikes.
Night 3: Mu Cang Chai – Hanoi

Enjoy the dinner at homestay then say goodbye to the host. Now you will go to Nga Ba Kim to get the night bus to Hanoi which will depart at 21:00.
You will arrive in My Dinh bus station in Hanoi at around 5:00 am. Finish the tour!
Price:
Price per person in US$

1 pax
2 pax
3 pax
4 pax
5 pax
6 pax
$210
$170
$165
$150
$145
$135

Included:
Personal travel insurance
Drinks &Personal expenses.
Tip
You should bring:
Comfortable trekking shoes
Insect repellent
Seasonal clothes
IN SAME CATEGORY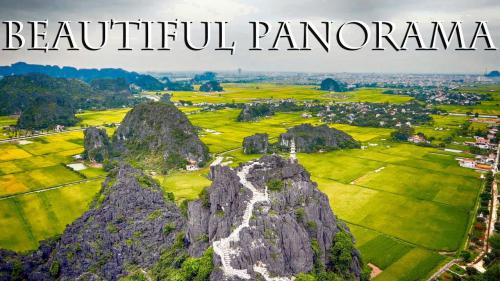 Ninh Binh – Hoa Lu – Mua Cave – Trang An (one day, everyday)
DETAILS
Ninh Binh – Hoa Lu – Mua Cave – Tam Coc (1 day, everyday)
DETAILS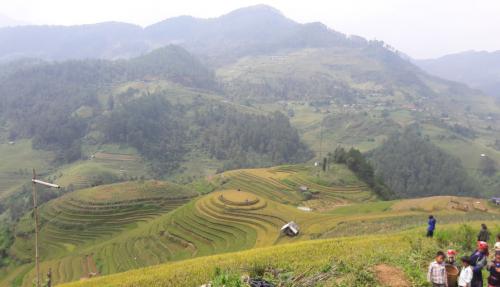 Mu Cang Chai TrEKKING & MoTOBIKE TOUR - 2 days 3 nights
DETAILS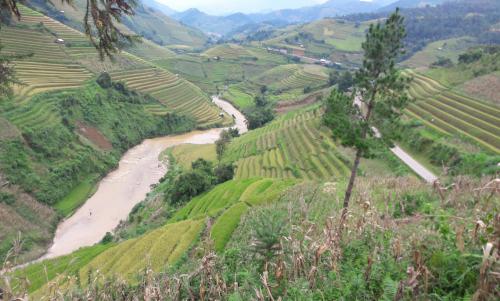 Mu Cang Chai trekking & motorbike tour to Khau Pha Pass - 2 days 3 nights
DETAILS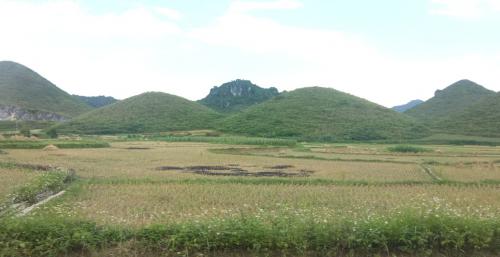 DONG VAN KARST PLATEAU GLOBAL GEOPARK
DETAILS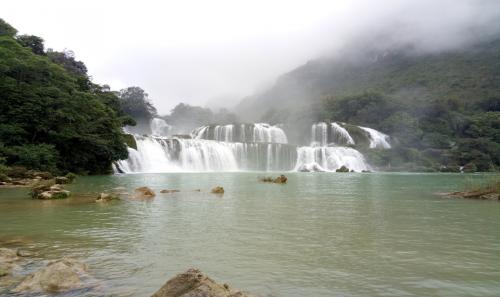 BA BE LAKE – BAN GIOC WATERFALL
DETAILS