HOME
> Sapa Trekking & Homestay Tours
Right side of Muong Hoa valley - 1 DAY
TOUR INFORMATION
Route
Sapa - Cat Ca - Y Linh Ho - Lao Chai - Ta Van
Distance
Trek ~15km and Drive ~ 15km
Hight light
Rice terraced field, ethnic minority groups, local food and cooking at homestay
Description:
Muong Hoa valley is must-visit destination when the tourists come to Sapa so it is a touristic place. However we will provide you a special itinerary which is non-touristic and see the most beautiful sides of the valley
Code: MH1D
Distance: trek ~15km and Drive ~ 15km
Grade:Medium.
Hight light: rice terraced field, ethnic minority groups, local food and cooking at homestay
Sapa - Cat Ca - Y Linh Ho - Lao Chai - Ta Van
Itinerary:

There are some different ways to trek from Sapa town to Y Linh Ho, Lao Chai and Ta Van village in Muong Hoa valley. We are happy to introduce you a less touristic route to visit these villages.
A car transfers you from Sapa town to the Jade Hills Resort where you start trekking to villages. The first kilomets, you will walk on a concrete road, stop on the way to take pictures of beautiful views of rice fields, mountains and valleys. Reach to Y Linh Ho bridge, you will walk across to visit a Black Hmong hamlet, come inside their house to learn more about their traditional culture from your tour guide.
The trek will continue on a small route to Lao Chai San village then you will stop for luch at a local family of Black Hmong people. You can try to cook some Vietnamese simple, delicous food on fire with them. Then enjoy your lunch with the family.
In the afternoon, your trek will continue toward to the center of Lao Chai village. A secondary school visit will be a nice experience on your trip. A visit the cathelic church in this village will be another high light experience in your trek today.
You will walk about 300m on a main road of village and then turn right to a small route up the hill to see the gorgeous view of rice field in Muong Hoa valley. Reach to Ta Van Hmong village after 3 kms of walking then car will pick up you to return to Sapa town. Your trek ends!
Price:
Price per person in US$

Pax
1 pax
2 -3 pax
4 - 5 pax
6 pax
Price / Pax
$60
$40
$30
$25
Included:
Transport on the whole trip, lunch, English speaking guide, entrance fee
Excluded:
Drinks, personal travel insurance
You should bring:
Comfortable trekking shoes, sunscreen, a hat, mosquito repellent.
IN SAME CATEGORY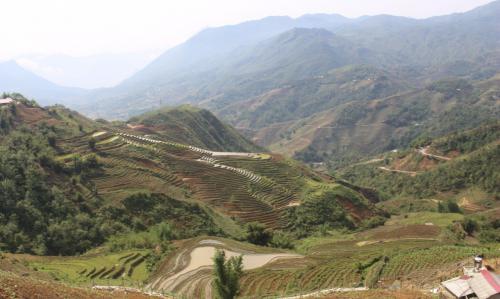 Lao Chai – Ta Van – Giang Ta Chai villages trek - 1 DAY
DETAILS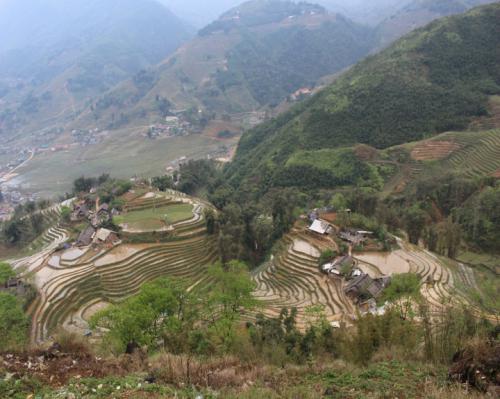 NATURE VIEW & VILLAGEs TREK 2 DAYS 1 night
DETAILS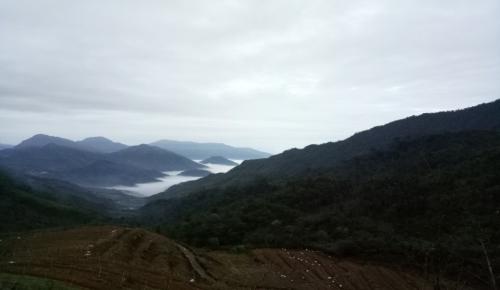 OFF THE BEATEN TRACK 2 DAYS 1 NIGHT
DETAILS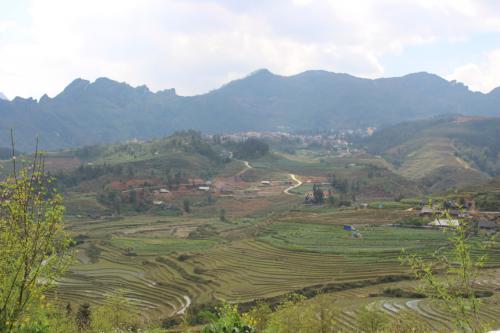 Red dao homestay trek 2 DAYs 1 night
DETAILS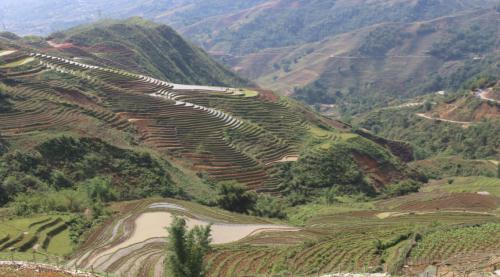 Right side of Muong Hoa valley - 1 DAY
DETAILS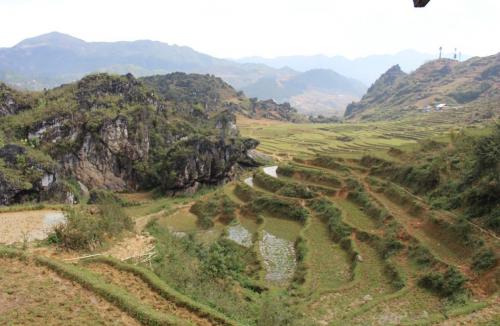 TA PHIN TREK – 1 DAY
DETAILS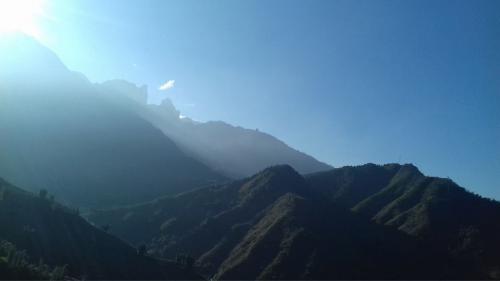 EXPLORE THE RED DAO CULTURE AND TREKKING - 3 DAYS 2 NIGHTS
DETAILS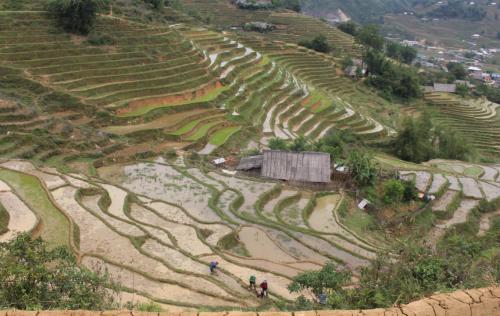 MUONG HOA TREK - 3 days 2 nights
DETAILS